Hughes Cluden Newry Angus, Tasmania
Cluden Newry is a family run Angus seedstock business located at 'Jessiefield' in Tasmania's central north, approximately 25km south of Launceston.
Cluden Newry Angus was established in 1956 by Richard Hughes, with an annual on property bull sale being held since 1974. Jock Hughes, Richard's grandson, has run the stud and property since 2015.
Inspections of our herd and farm are welcome at any time, please contact Jock for more information.
Cluden Newry Angus Autumn 2022 Sale
Tuesday 22nd of March 2022 at 10am
Inspections from 8am on sale day
Catalogues mailed late February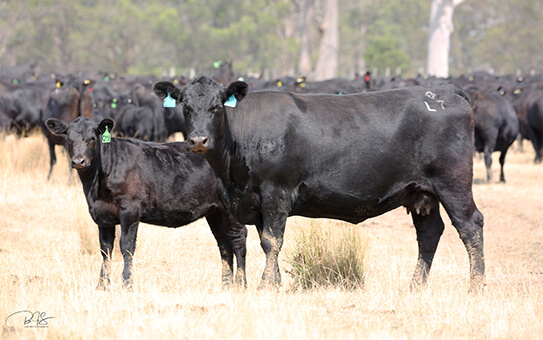 The herd consists of approximately 400 females which are run with a strong focus on the traits which affect the profitability of a commercial cattle breeder; fertility, longevity and productivity.
This is achieved through a combination of reproductive pressure on females, internal and external independent structural assessment, and the use of BREEDPLAN to evaluate performance recording.
Genetics are sourced from the US, NZ and Australia through the use of fixed time artificial insemination (FTAI). Approximately 350 females are inseminated annually and followed up with both externally sourced bulls and home-bred sires.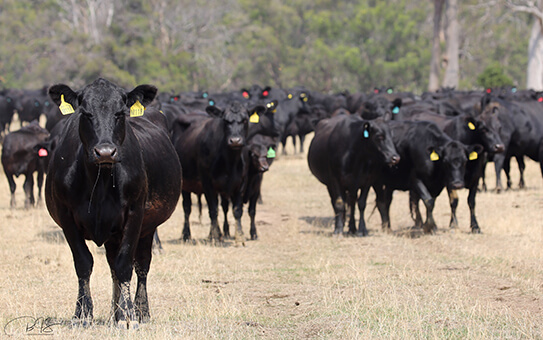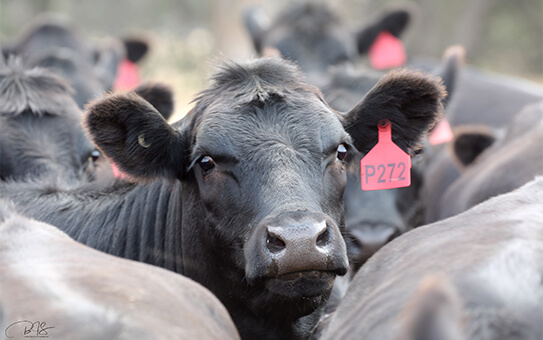 All heifers at Cluden Newry must calve down unassisted as two-year-olds. Cows must continue to annually rear a calf within a tight calving period. By placing this pressure on calving intervals, this ensures that fertility is not compromised through increased growth and carcase performance.
All bulls sold and all two-year old heifers which calve down are structurally assessed by Dick Whale of Independent Marketing and Breeding services, and all cows are classed annually. The additional use of external selection pressure ensures only sound functional females remain within the breeding herd, and provides clients with an increased level of confidence when purchasing bulls.
All bulls are fertility tested, veterinary checked, fully vaccinated and tested BVDV free. All bulls sold are guaranteed for infertility or structural breakdown.